Do you want to keep fit, stretch, dance and have fun at the same time?
Come to bellydance for fitness weekly sessions!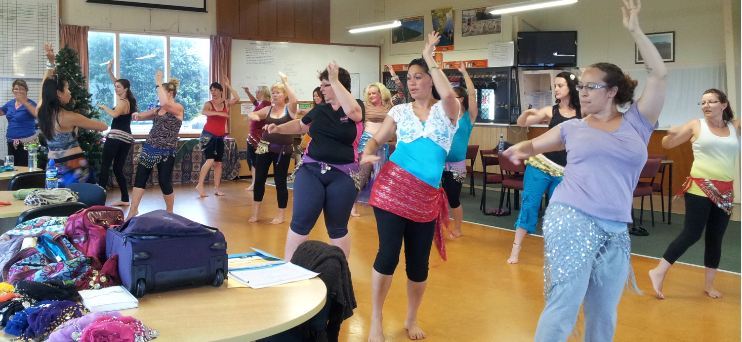 When?
Monday evenings from 5.30pm to 6.40pm/ Beginners Level 1  & 2
Thursday evenings from 5.30pm to 6.40pm/ Beyond Beginners Level 3  & 4

Where?
New Plymouth, Fitzroy Golf Course, Club Hall
End of Record Street, Fitzroy
Join Raziel and the ladies to for regular bellydance as a fantastic form of dance exercise, and shimmy to tone up.
What we cover
Basic to advance belly dance techniques and dance movement.
Isolate different parts of your body to build balance and flexibility
Posture awareness
Breathing exercises for vitality
Floorwork and strengthening exercises
Complete dance choreography every term
Class information:
8 weeks terms at $88
Contact Rosalina (Raizel) at Ph: 06 759 1739, Mobile: 027 739 1380,  or email to register.
Strictly limited spaces!