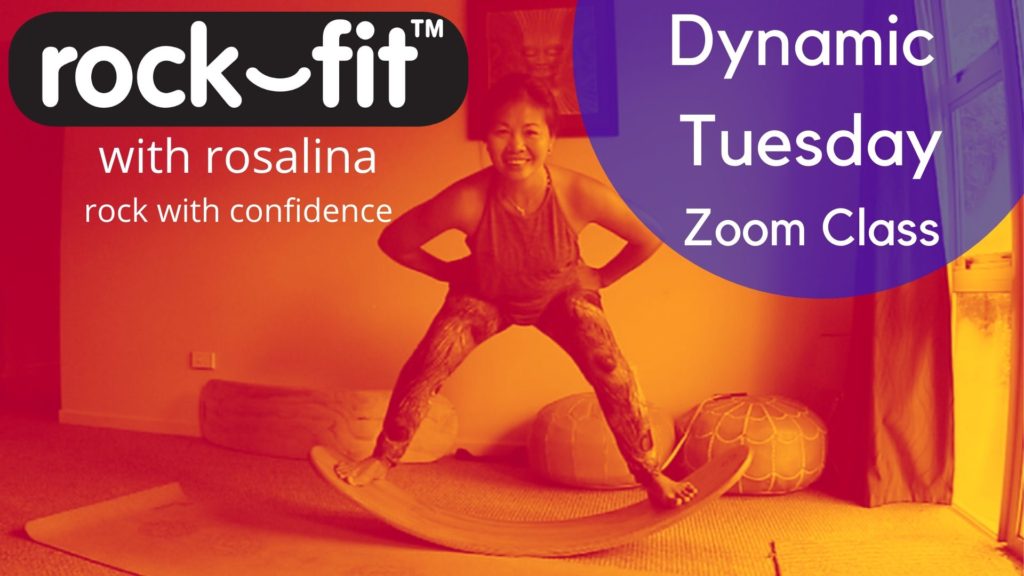 Rock-Fitter| Dynamic Class|Tuesdays 12pm
Want a dynamic session with your Rock-It Board?
Join this Dynamic movement balance cardio of an all-round workout!
Rock together with Rosalina for an online to get Rock-Fitter.
I will offer instructions to support you through the session.
A short Rock-Fit Questionnaire will be sent to you to support your balance progression plan.
Here's the music playlist on Spotify: Rock Fit into Wellness
Zoom registration link: Zoom Class Link
Your registration and class fee is appreciated!/strong>
Internet Banking transfer to
5th Element Dance account:
TSB Bank: 15-3953-0697525-10
Ref:Name| Tuesday Zoom sessions
Click on 'Book Now' Button
for a secure credit or debit card from Stripe payment gateway.