This is were our group community of dancers and friends connect socially, outside of belly dance classes and performance.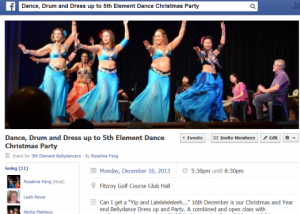 Policy for all:
As it is an open group, please keep postings relevant to dance, inspirations, creativity movement, music, art of belly dance, styles and feedback. Request for dancer and staging for public performance opportunities should sent as a message to Raziel as a polite gesture, prior broadcasting to members for interest.
We reserve the right to remove members, post or negative comments that do not service the well being for the dance community.
A' Salam!
[fts facebook group id=121662144536655]