Looking for hen's party ideas in Taranaki or Taupo?
Belly Dancing or Hula Dance party is a great way to celebrate and get every one involved
!
Email to inquire
Book Now
Celebrate in style with music and movement!
A private session for the girls and bride-to-be.
The tradition of bellydancing and hula is to celebrate special occassions. Sensual movement and showing fun and love to prepare women for sensual art of dance is a fun and memorable way to celebrate love, sisterhood with friend and family.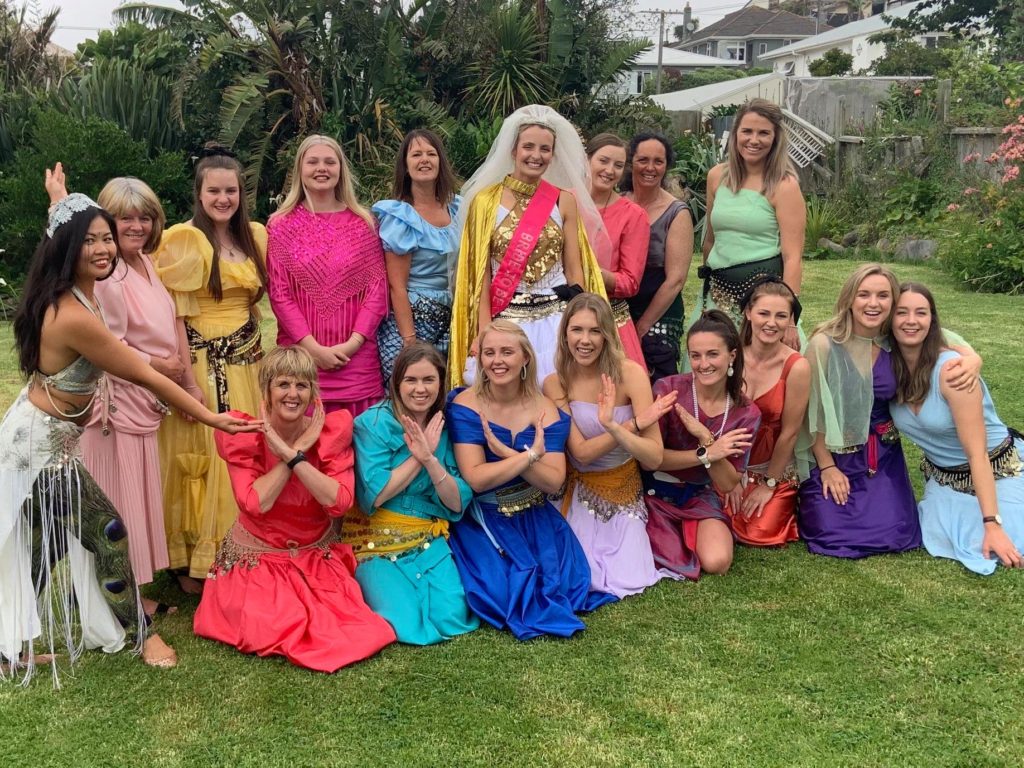 PRIVATE BELLY OR HULA DANCE PARTY
Shimmy and shake with sensual moves to support feminine fun. These dance moves support fertility health too!
Celebrate and show your love with dance moves. We bring music and movement with colourful hip scrafs to your party!
MAKE YOUR PARTY MEMORABLE
Nanas and pregnant women can all partake in this joyous occasion to celebrate with the bride to be. We bring props, dance party dares and lots of laughters.
Belly dance or Hula is great for celebrating special occasions! 
Hire Raizel or her dance sisters to give you private entertainment and lesson to engage your group.
Make your event unforgettable!
Planning a for hen's party or special festive event? Engage Raizel and her dancers as talents for a private engagement, from $299 onwards.