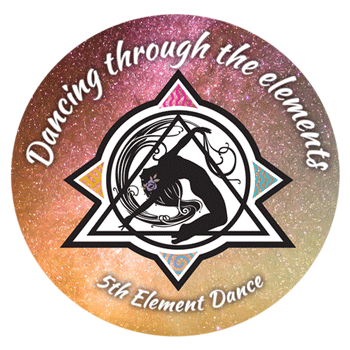 Learn the art of movement and music with a multi-ethnic group of dance sisters!
JOIN OUR BELLY & HULA CLASSES FROM $130 – 140 PER 8 WEEK TERM
Join a supportive and engaging dance community
Celebrating Colour and Culture through Music & Dance
We travel the world through dance
Perfect for Hen's Parties and Special Events
Hula with 5th Element Dance
Celebrate Special Occasions
Start your Dance Journey through the Elements!
 Raise your body confidence at 5th Element Dance
5th Element Dance is about bringing insight, intuition, and inspirations to dancers new and wise
to breathe and move with 'The Elements of Movement': Awareness >>> Authentic Rhythm
Our mission is to encourage you to:
 Connect with your body and soul with music,
 Balance our energetic centers,
 Be healthy, happy with open to abundant joy through dance!
We also perform for profession events and entertainment as a solo artist, group and collaborate with other artists and musicians alike.
We have been going since 2008 and are based in Fitzroy, New Plymouth in Taranaki and starting new dance class in Taupo from Feb 2022!
Sign up to our free intro digital videos, and join our digital classes!
LEARN THE ART OF BELLY & HULA DANCING
Reconnect with your feminine self and build body awareness in a fun and  and stress relieveing environment to shimmy away any blues!
We are committed to growing with you in your dance journey. Become  more conscious on your breathing, movement, coordination and hear the rhthyms.
POSITIVE MOVEMENT
We practice no judgement and a safe space for all ages, shapes and sizes to feel wonderful in a safe and nurturing community of dancers and instructors.
Tuesday & Wednesday in Taupo, from 22.02.2022!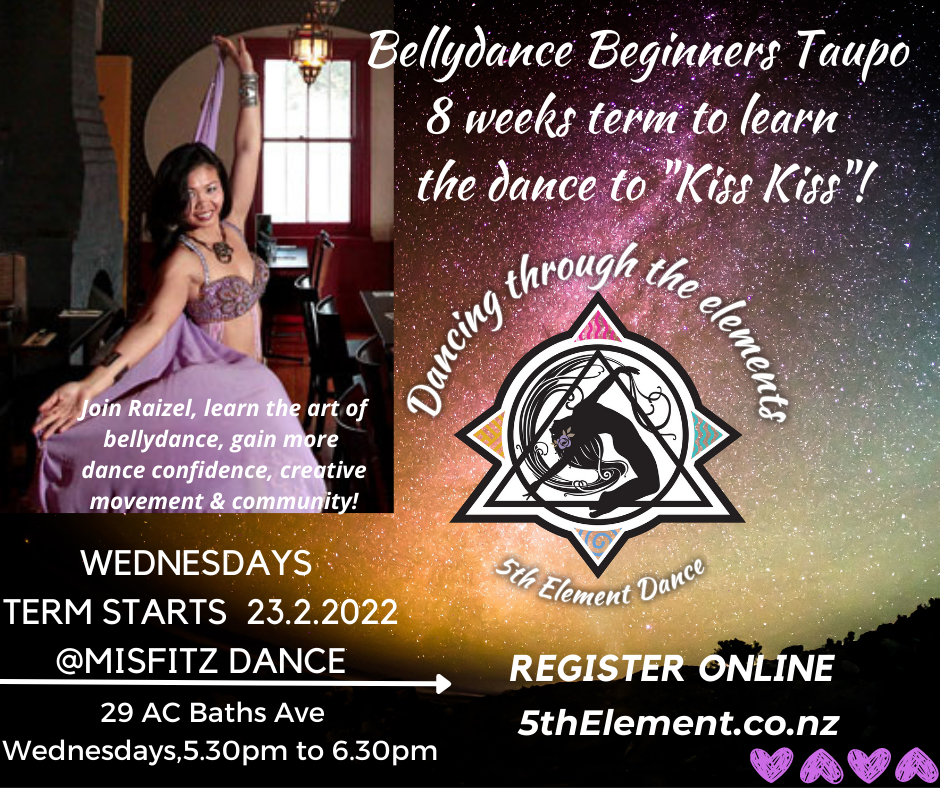 Thursdays in Taranaki, from 03.03.2022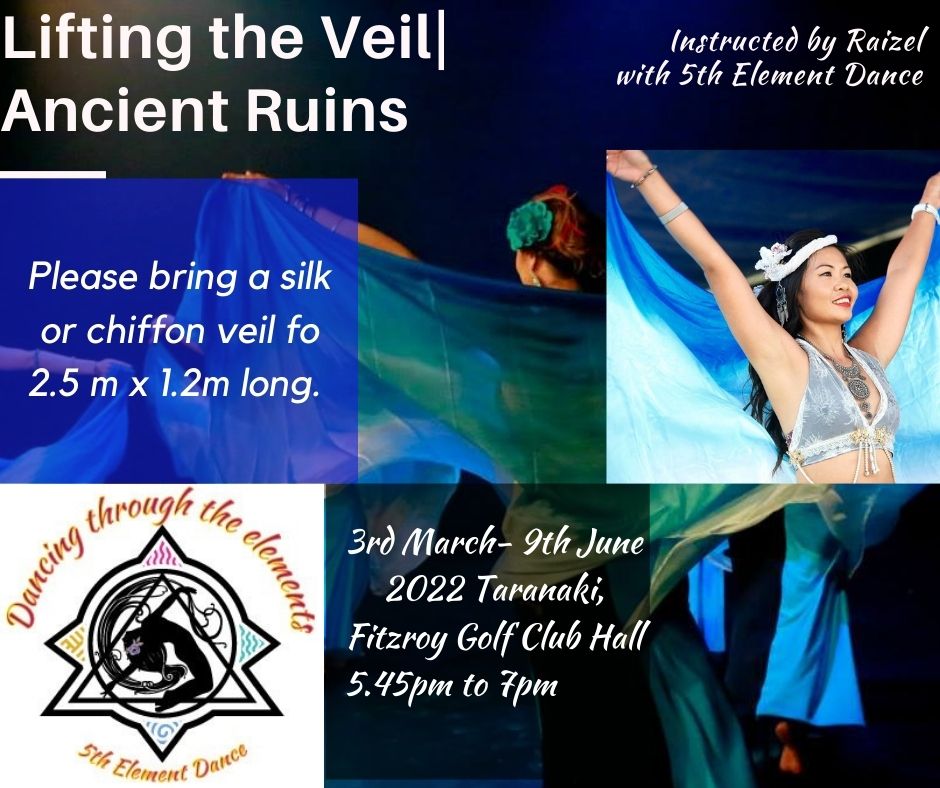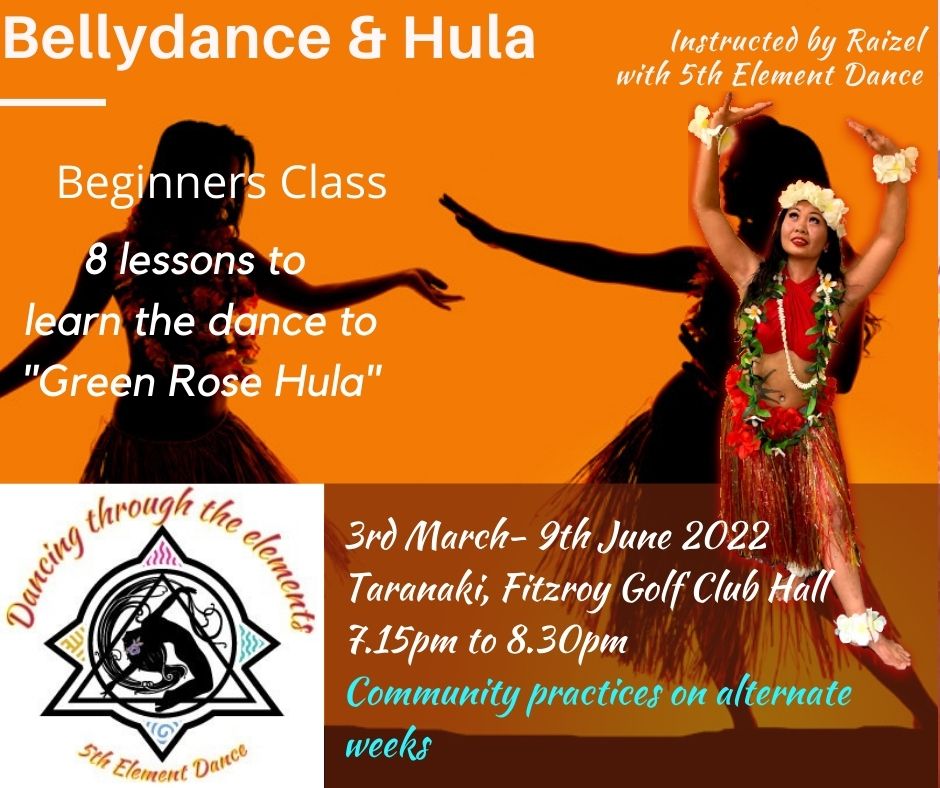 What our dance sisters says…
Belly dancing is a great form of fitness. It is a movement to build coordination, self-love awareness and creative expression.
Join Raizel and her group of ladies for a fun and exciting dance journey and self-discovery! Learn graceful and feminine movements that have transcended from Middle Eastern and Oriental dance culture.
Here's what some of our lovely dancers in our group have to say about their dance journey…
Andrea was looking for something girly and out-of-the-box. She talks about how belly dance classes help to her to get into a happy space as a good stress relief from the demands of her job.
Affordable & social belly dance
Our group classes are a great way to learn and meet fellow dance ethusiasts. Classes are limited to 16 students and split into beginner, intermediate and advanced so you feel continously challenged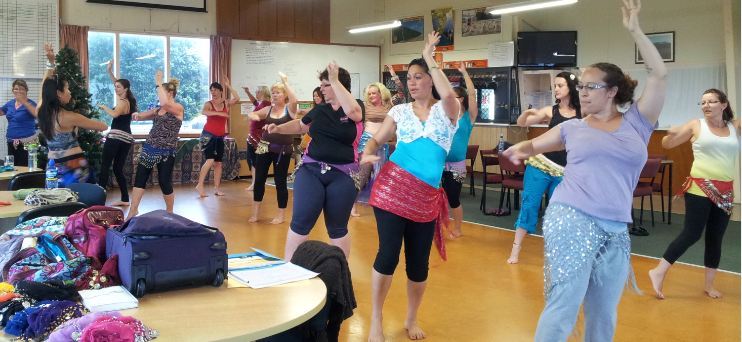 Positive inspirations, to encourage you…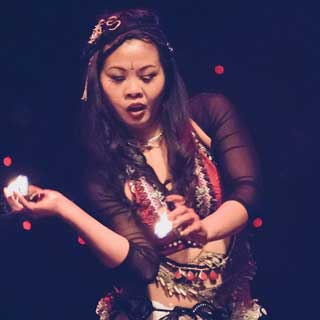 Rosalina Pang | Raizel
Dance Instructor, Performing Artist and Choreographer
Vibrant and energetic, Raizel is a passionate, emotive dancer, entertainer and instructor with lyrical music interpretation. With more than a decade of teaching & performing experience, her focus in class is to create a positive and encouraging atmosphere to support your dance journey.


It is my passion to bring wellness, love, and balance to you, while igniting your own creative confidence through movement.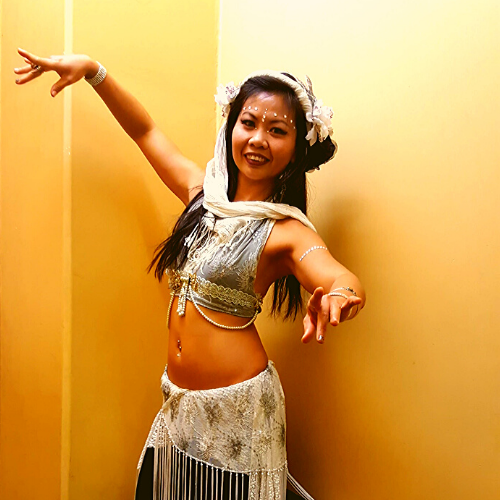 Belly dance to me has been a great journey of connecting with women and it is a sisterhood of ladies to come together to show each other appreciation and love. From my first stage performance at age of 4, to teaching classes and choreographing new music, it is my passion to help you embrace your light, shine it brightly and engage with our audience and community shared through dance, music, and movement!

I look forward to connecting with you and igniting your presence!
The benefits of Belly Dancing:
Revitalise mind & body with breathing exercises.

Enjoy feminine movements & gain flexibility

Better posture while enjoy dancing in a positive and encouraging space with no judgments!

Get body awareness, enhance vitality, balance, and beauty with confidence and acceptance

Belly dancing is for all women! 

No experience in any dance form is required. Age, fitness level and the size of your belly are not barriers! Make a date with us, bring a friend and enjoy getting into dance wellness together!It is a great form which mothers, daughters, and friends can get together, explore your own movement.
What you will learn:
Basic moves to isolate different muscle groups. Awareness of posture, breathe and increase flexibility in your movements.
Walking and turning transitions. Learn rhythm, coordination and increase core strength.

At Beyond Beginners:

Layering moves with a stronger sense of body and spatial awareness. Rolls pops and locks. Be able to dance and move with confidence and grace. We introduce different styles such as tribal, pop fusion, bollywood and flamenco arabe and burlesque. We also introduce props such as veils, fan veils, circle skirts to extend your repertoire of belly dance

* Class is limited to 12 per session. As it is a popular class, please register and book your space early!
PRIVATE CLASSES
1 on 1 customised session if you are looking to build grace, confidence.

2 persons can share a session at $80.
GROUP CLASSES
Group classes that is positive, supportive and fun! Online on Zoom now available!

Be invited to workshops and access personal dance enhancement session at discounted rate.
ANNUAL CLUB MEMBERSHIP
Unlimited access to our classes with an annual fee.

2 performance opportunities+ access to online class recordings, uplifting and creative workshops every term

1 private 45 min dance enhancement session.
Hire a Professional  Bellydancer to celebrate special occasions!
Make your event unforgettable!
Planning a for hen's party or special festive event? Engage Raizel and her dancers as talents for a private engagement, from $299 onwards.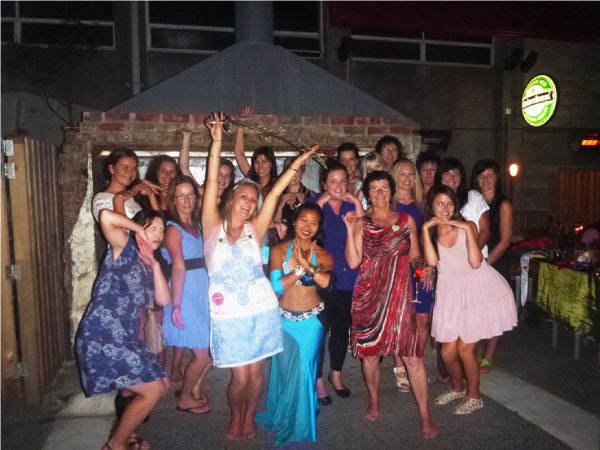 TESTIMONIALS FROM OUR CLIENTS FOR EVENTS
Thank you so much for fire dance and drum welcome at 'Eventing the Future 2017'. You all did such an amazing job and we are so happy, so thank you all! We had great feedback and a lot of people asking who you were and your business name, we thanked 5th Element and yourself on stage and you all got a very loud applause. Thanks again Raziel you were great to work with.
Many thanks for coming on Saturday! Everyone had an awesome time and I have had nothing but great feedback on your performance.
The team really enjoyed your choreographed dances as well as the interactive dances – it was hilarious to see the boys up there shaking their bums!
5th Element Dance
1Record Street, Fitzroy
New Plymouth (At Fitzroy Golf Course Club Hall)
Rosalina Pang | Raizel
raizel@5thelement.co.nz
+64 27 739 1380
06 7591739
GROUP CLASS TIMES
Taranaki
Thursdays Beyond Beginners 5.45pm to 7pm
Thursdays Beginners
7.15pm to 8.30pm
Taupo
Tuesdays @Sihoulette Fitness
6.30pm to 7.30pm
Wednesdays @Misfitz Dance
5.30pm to 6.30pm
Private Classes
By Appointment