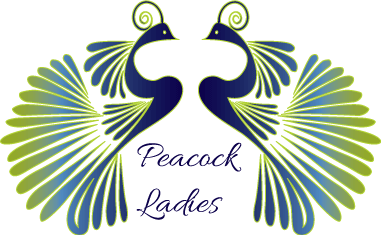 Dressed in colorful creations and coming from different corners of the world,
two high-rise feathered friends have landed in Aotearoa.

Moving gracefully to show their stunning feathers and fans,
they amuse audiences with their antics and peacock dance!

Versatile performers, at night , they can morph and transform to fire belly dancers! The Peacock Ladies are dynamic duo as roving artist to bring a touch of magic and fortune to our audiences. Making your event memorable, engage us for weddings, arts & music festivals, birthdays and other special occasions. The Peacock Ladies are happy and proud to:
Welcome guests and directing them to celebration area
Set the atmosphere as your guests await the bride's arrival,
Provide photo opportunities
Present walk-act, dancing and interacting with your guests.
Roving act for festivals and music, arts and dance.
For more information on availability and performance fee, please inquire.