A warm shimmying welcome to 5th Element Dance!💓
New Belly Dance Class in Taupo in 2022!
Looking to start a new multi-ethnic belly dance group in Taupo
Explore oriental dance movement and other world cultures through music and movement.
Learn the fundamentals in oriental belly dance, fusion, and hula, Raizel invites you to start your belly dance journey with us.
I have been teaching and performing since 2004. Move to New Zealand in 2008 and have foster a lovely community of multi-ethnic dance sisters in Taranaki.
Having recently relocated to Taupo, I would love to share with you my cross-cultural background of dance, foster a community here and share with you my knowledge and love for dance.  Come learn the art of bellydance and be encouraged to sway your hips, shimmy and dance to fun and sensual body undulations that is both fun and flavourful to bring out the Goddess in us!
In my class, we include warm up stretches to connect with your body!  Move with fun dance exercises with world music, combos, and drills to choreography and relaxing stretch down, to complete the session.
Classes are held in 8-week terms and held forthnightly.
Learn a new dance every 8 weeks!
2022 term dates:  Tuesday evenings 6.30pm to 7.30pm
Special Intro class on 1st Feburary 2022:  $10 intro class 
Term 1 :  21st Feburary 2022 to 12th April 2022  (Alabina & Kiss Kiss- Open level- Beginners to Beyond Beginners)
Term 2 :  23rd April to 31st May 2022  (Green Rose Hula & Inta Eih Veil Dance)
Term 3:  7th June to 26th July 2022 (Flamenco Arabe- Skirt Dance)
Where: Taupo, Dance Studio to be confirmed. 
Class Fee: $140 for each term. 1st Class trial at $20 (We run classes by term.)
How to register and book:
1) Please register online below.
2) On confirmation, you can pay Online by credit card (Purchase Classes) OR by internet banking to:
5th Element Dance account
TSB Bank: 15-3953-0697525-10
Ref:Yourname&Term date/Taupo
Book an upcoming class below.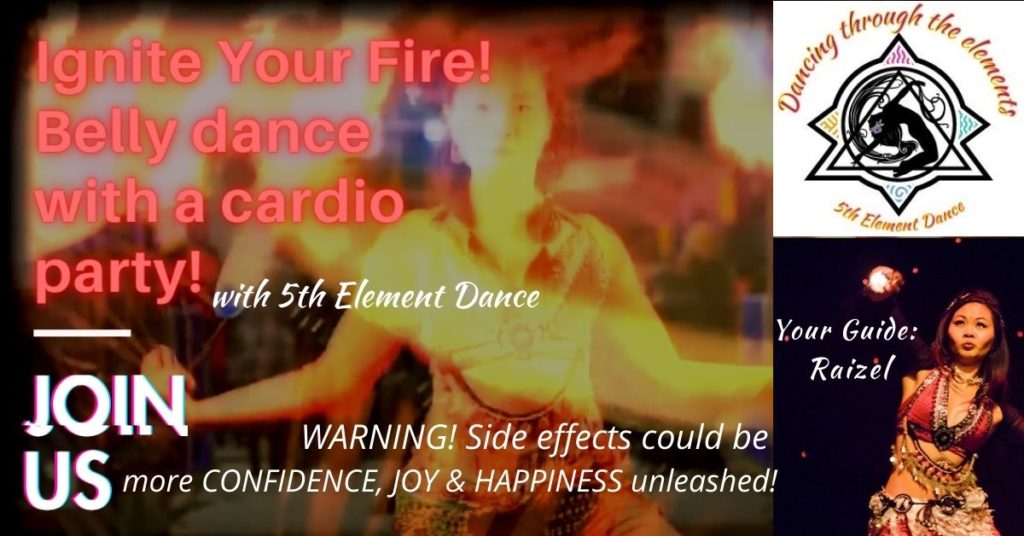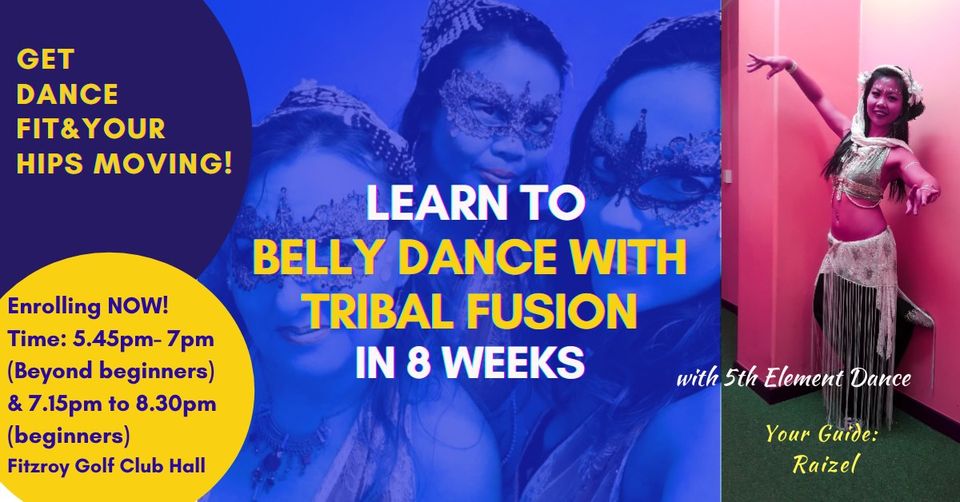 Bellydance Class for Beginners
Tuesday Evenings  6.30pm to 7.45pm
 Welcome to a new world of dance to support your mind, body and breathe connection by moving throught world music, and your new community!
You are encouraged to explore the fundamentals and elements of sensual and upbeat dance through middle eastern, oriental, elements that are both fun and good for supple fitness. Learn to listen to music, your body, breath, spatial awareness, and grow in confidence to express and create!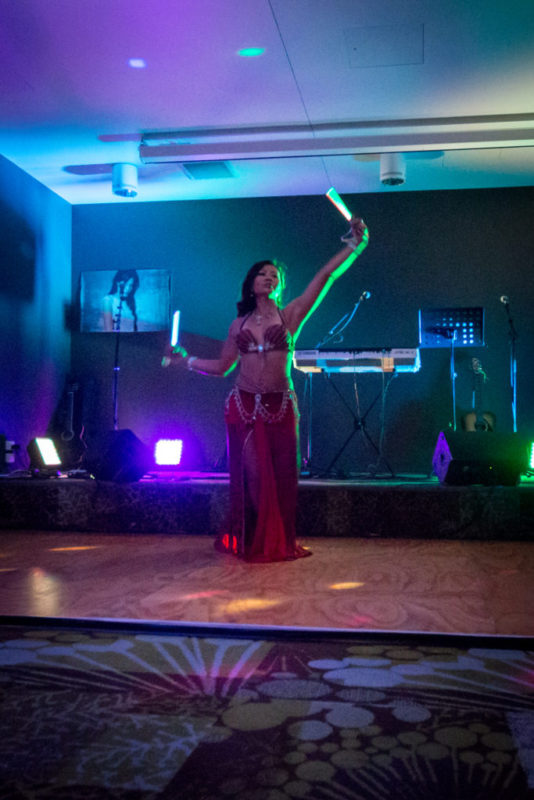 Have a special occasion, wedding dance, birthday or send-off you would like to prepare? Raizel offers private dance classes and choreography for individuals and couples. Contact her to discuss your needs. Usually, private sessions are booked in 3 x 45min sessions slots at $270 with video recording for choreography support and practice.