Raizel been instructing belly dance classes in New Plymouth for 6 years now. Since she started our first class in Oakura on August 2008, it has been a journey of meeting wonderful friends, ladies from all walks of life loving creative movement and sharing the art of dance.
Here is a synopsis from a book to enlighten what it means to embody the art of belly dance, as a sensual art or energy and spirit. This extends to self care and all the wonderful health benefits and awareness it brings. I could not agree more!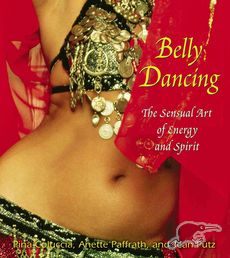 'Belly dance is pure sensuousness and has enchanted humans since ancient times.
Yet beyond its erotic aspects, belly dancing offers many physical and emotional benefits.
On the physical level it helps with muscle stiffness, autonomic nervous system disturbances, mobility of the abdominal region, and strengthening the back, which in turn enhances the body and overall posture.Belly dancing also relieves menstrual problems and has been shown to be extremely useful during pregnancy and childbirth.
On the emotional side belly dancing increases the libido and has enabled women to overcome self-esteem issues and regain healthy feelings of sensuality and sexuality.