ZUMBA! Dance parties are hot new way to dance yourself fit! It's change the world of fitness in the US since 2001 and has been firing up dance studios the world over with refreshing and upbeat mix of  HOT Latin and World music!
As an oriental bellydancer and  instructor, I got fired up with ZUMBA,  after encouraged by good friends and catching up with Tarama Merriman (local successful ZUMBA dance instructor). Raizel trained and is certified to bring ZUMBA Dance parties and reach more people.
"I'm excited to bring ZUMBA to Coastal Communities here in Taranaki!"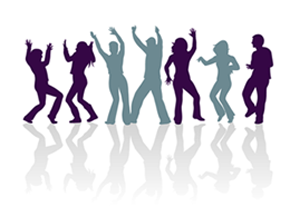 "As a people person, my mission is to bringing people together, stay fit and healthy while engaging our mind and body." "Dancing does that!"
Also by bringing ZUMBA to you, its a  great opportunity for me to meet the locals and get you all grooving."  she exclaims with a big smile!

To engage Raziel for a Zumba Dance Party, call 06 759-1739 or email her here.