Richelle and Lara were bridesmaid and great friends of Sarah, the bride to be.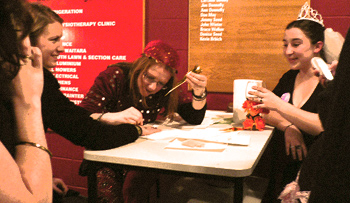 They were planning an event and contacted us at 5th Element, if we could add spice and entertainment for their private party with a group of about 14 ladies. Most certainly! We had all the ladies moving and dancing and complete with a basic but sexy routine by the end of the session.
Here's their feedback:  "Thank you so much for Friday night!  We had an amazing time, my cheeks hurt from smiling and laughing so much.  There is nothing that we didn't enjoy, the girls have not stopped raving about it since. We will definitely be recommending you to people. Thanks, again. Richelle."
Thank you ladies! We are glad you had a great time and keep that sexy move going!